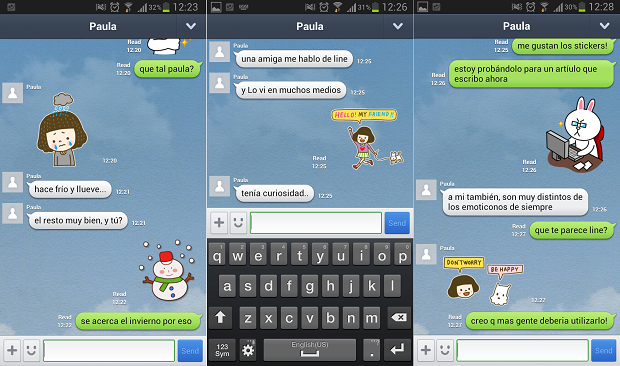 Line messaging app has set its self apart from other instant messaging apps by incorporating a comprehensive set of features. Although the app is loaded with features, the user interface of the instant messaging app is very neat. The homepage of the app clearly indicates that the app is a messaging app with sections like chats, timeline, friends, and other sections. There is also another section that is referred to as More where the use will find settings, a number of games, sticker shop and Line Camera. These are downloaded separately. The icons for Line Camera and Line Games are integrated within the app.
Call and Message Interface
When setting up the app, the user can edit the user profile through selecting a display name and uploading a display photo. Just like Facebook, the app has a cover image. However, the image is automatically set by Line with a random image. There is an 'add a friend' icon on the homepage. This icon leads to a comprehensive page to where users can add friends and create groups. The friends sections will automatically populate with the user's friends who are using the Line app. Friends can also be invited via email and sms. Once a user tap on a name on the friends section, a box pops up that shows the option of chatting or making a free phone call to that person.