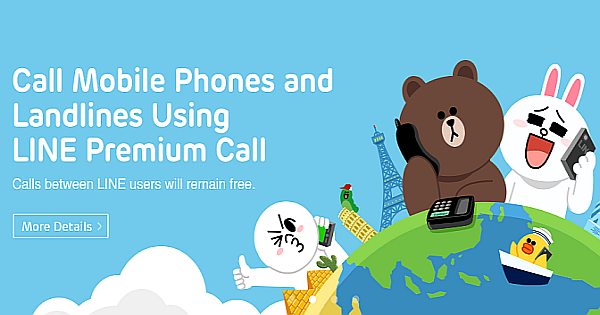 At times, doing just one thing is not enough, particularly with the keen competition like we are experiencing today. This is why LINE has made that their strength by becoming a messaging App that does a lot more than messaging. Besides messaging, LINE does more other things that make it one of the top applications to be reckoned with in this new age.
What is the differentiating factor for LINE?
The differentiating factor for LINE messaging app – a leading mobile platform is that it provides free group chat, voice calling, voice and text messaging with up to 200 people, incorporated with an assortment of integrated elements like Official Accounts, Timeline and Stickers.
The vibrant services and compelling features including variety of hidden chat, stickers, the premium calls that are competitively priced, timeline and lots more, is one of main reasons LINE messaging app is being adopted so rapidly, unlike other major messenger apps.
LINE Messenger App Does a Lot More Than Messaging
LINE is the world Smartphone way of life platform provider with the following major business models:
Free massaging application such as voice call, voice message, stickers, group chat and lots more.
A variety of family applications like tolls, camera, games, etc.
B2B
Merchandizing and Licensing
E-commerce.
Paid stickers (B2C) are also available for download at the Sticker Shop via in-app-purchase system, in addition to the indispensable LINE character stickers provided for free.
B2C/ Game in-app purchases – LINE messaging app offers quite a number of game titles all the way through its gaming service. With the gaming system, users are able to share their scores with their LINE friends in accordance with ranking, and let friends to battle through games.
Sponsored stickers and Official account (B2B) – Partner brands have the chance of opening their own official accounts for marketing on LINE. This will allow users that befriend them to take advantage of coupons and discount offers.
Other Apps Connected to LINE Messaging App that Seem Quite Popular
There is fierce competition, although the majority of the available applications are at a nominal cost or for free. In such competition therefore, the key to sustain is differentiating ones offerings and constant innovation. LINE messaging app gets an edge over its competitors in this area. LINE is distinguished with its fun features including LINE Camera, unique stickers, official accounts, Line SnapMovie, easy to use video and voice call with group chat.
What to Expect on a Global Scale from LINE
LINE is all out to tap the growing popularity for instant messengers with the growing record of their registered users all over the world. The strategy of LINE is to establish a Lifestyle Platform and continuously find the demands and needs of their users and come up with the most entertaining and dynamic features that will offer users wonderful experience.